Participation and Volunteering
SolidarizArte - Social Participation and Volunteering Program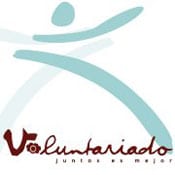 Help us change the world with Art
Volunteering is the tool that allows us, as citizens and human beings, to collaborate actively to make a better world.
We intend to promote the participation of children, youth and adolescents in school and civic life, actively, developing a democratic culture and respect for diversity, while promoting the approach of the work of Third Sector Entities to school spaces.
Volunteering Objectives in the FYME
Raise awareness and educate in values.
Stimulate social responsibility and solidarity.
Improve education for participation.
Raise awareness and motivate in the educational field, for social commitment.
Bringing NGOs closer to educational and youth media.
Promote associations and citizenship, active.
Educate, sensitize and promote initiatives in the educational space and in society.
We propose to educate, sensitize and promote initiatives in the educational space (either in the field of Formal and Non-Formal Education), and in society in general, with special incidence in the framework of work with groups of immigrants, for the promotion of social participation, based on art and culture as elements for social transformation.
Transforming ourselves, we transform
The level of participation in solidarity activities is low in Spain when compared to that existing in other European countries. Important steps are being taken by social organizations, as well as in the Administrations, but it is necessary to intensify them, in this line we start from a conception of volunteering as a strengthening agent for a more equitable social and personal development.
To be a volunteer for the FYME is to give part of our time to take action and put our illusion and our intelligence at the service of the other.
Childhood is the main interest and the Arts is the best tool.
Because we believe that through the arts you can improve:
Active listening.
Respect for others.
Responsive and expressive communication.
Conflict prevention and resolution.
Empathy.
Trust in the other.
Working from the arts, not to train artists, but to help train people, within:          
MUS-E program: holding sessions and support.
Art for Coexistence: energizing open days, Teach me Africa.
Art on stage: support for performance of shows, accompaniment and support prior to the show.
The Human Rights Campaign.
Child Participation Campaign.
In order for our artists and collaborators to do this work, we also need hands to help us with the paperwork and organization in the office.
Resource center support: translation and preparation of materials.
General services.
And to put all this in value and that they know us and know what we do.
Attendance at Foundation training courses.
Evaluation. Session observation, survey tabulation, documentation analysis.
Communication, WEB and Social Networks.
We are 274 volunteers, as you can see in the following table.
We are artists and other professionals of a very different nature, men and women, all different with a common interest, transforming through art.
We are in almost all the Autonomous Communities of Spain, find us.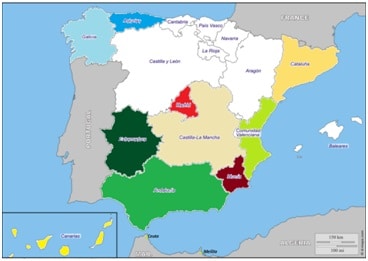 From a legal point of view we are generally governed by the state law on volunteering 45/2015, published in the BOE in October 2015, you can consult it at the following link:State Law on Volunteering. Respecting in each case the regional laws that apply and that you can see in the following links.
To know more … write to us voluntariado@fundacionyehudimenuhin.org, where we will be happy to talk to you.
Volunteer Plan Yehudi Menuhin Foundation Spain 2020-2025.
We also want to share the Yehudi Menuhin Spain Foundation Volunteer Plan 2020-2025, which you can consult or download just below.